A.D.M. Maintenance Srl, a point of reference
A.D.M. Maintenance is specialised in the revision and the maintenance of diesel and gas industrial engines related to generating sets, cogenerators and fire pumps. Thanks to its 4100 mq Head Office in Zelo Buon Persico and its cutting-edge equipment (crane, forklifts, work bench for industrial engines revisions, tools for injectors checks, turbine balancer for revisions, endoscopes, infrared cameras, equipment for flue gas analysis, software and hardware for electrical engines analysis) we are the best guarantee for your safety and operativity.
A.D.M Maintenance means safety and operativity.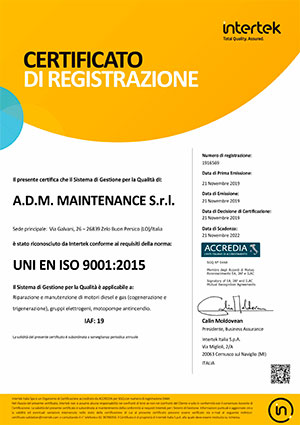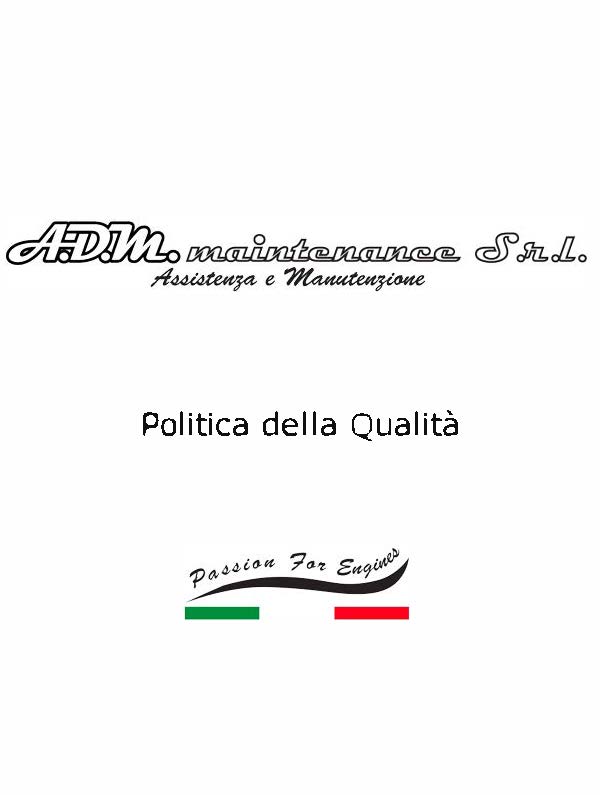 DISCOVER THE SERVICES FOR YOU
CONTACT US NOW